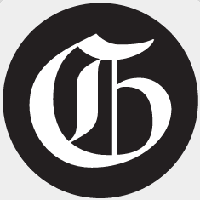 Bible College Seeks to Cancel Decade-Old Deal with City of Woodland Park to Tax Student Dorms | Content reserved for subscribers
WOODLAND PARK • Christian evangelist Andrew Wommack agreed in 2012, when he was planning to create a megacampus for his thriving Bible college and nonprofit religious ministry in this small mountain town, to develop future student housing as as a taxable private enterprise.
A decade later, with the dormitories about to be built, Wommack wants out of the arrangement.
Andrew Wommack Ministries and his Charis Bible College submitted documents on March 22 to the Woodland Park Planning and Building Department requesting an amendment that would change the terms agreed to with city leaders in 2012.
"They were going to privatize student housing that would be subject to property tax, like it would be a private enterprise," said Michael Lawson, manager of Woodland Park City. "Under this amended request, they would waive property taxes, should it be approved."
Under the existing planned unit development, or PUD, property tax revenue would be split among six taxing entities: the city, Teller County and local library, fire, ambulance and school districts.
Because the student housing assessment has yet to be determined, Lawson said it's also unclear how much property tax revenue could be collected from the proposed project.
The collection of property taxes on what has become a nearly 500-acre campus on the southwest edge of the city limits has caused consternation since Wommack decided to move Andrew Wommack Ministries, which he founded in 1978, and the Charis Bible College he founded in 1994, from Colorado. Springs to Woodland Park in 2014, when it opened its campus called The Sanctuary.
The Northeast Teller County Fire Protection District opposed Wommack's plan for the campus when it was first introduced in 2012 because of the additional burden the growth would place on district departments, the fire chief said. Tyler Lambert.
District fire chiefs argued they needed property taxes to add more personnel to deal with an expected increase in calls for service, or they wanted $80,000 to $100,000 a year in payments holding in lieu of taxes – money to help offset property tax losses due to non-taxable land within the boundaries.
Now, Lambert said, "We are against the review."
Almost all of the fire district's $2.65 million annual budget comes from property tax revenue, he said.
Requests for support increased by about 22%, or 475 more calls per year between 2012 and 2022, Lambert said, which he attributes "absolutely" to the needs of the Wommack campus.
"We run there quite a bit – in the past two months we've been there five or six times, usually for medical-type calls," he said. "In 2012, we needed a minimum of seven people, but we only have four to five to respond to incidents, so we're still understaffed because we don't have enough property tax.
At the time of the original agreement 10 years ago, PUD included a clause that Andrew Wommack Ministries would use outside for-profit developers to build student accommodation, the organization's spokeswoman Eileen Quinn said.
The project would have been privatized through a lease or other type of arrangement so that it could be taxed separately, according to the 2012 agreement.
"Despite the department's best efforts to implement this concept, it has proven unworkable," Quinn said in an email.
The new request says the department believes the deal was entered into in error in 2012, Lawson said, and cites several reasons why it is illegal.
Wommack argues that as a religious organization its tax-exempt status should be maintained with the dormitory project and that consent to the condition was given by the construction supervisor at the time but that it is "invalid and unenforceable," says the new request.
As a 501c(3) nonprofit organization, the ministry, which includes Charis Bible College, is a constitutionally tax-exempt entity under state and federal laws.
In its request for change, "the department filed a request with extensive factual and legal support," Quinn said.
Among the arguments is that "partnering with a for-profit entity would jeopardize Andrew Wommack Ministries Inc.'s tax-exempt status under the Internal Revenue Service Code," according to the current application. .
Additionally, the department cited that "the privatized model they were considering in 2012 doesn't work financially, given the economy and other factors," Lawson said.
The application argues that a decade ago, the then-city planning director estimated that direct taxation of student housing would generate $3.48 million in tax revenue over 11 years, or $316,364. dollars per year.
Economic projections presented by Wommack in November at an open house show the ministry and its Christian college will employ 1,453 people locally by 2030 and generate $4.9 million in sales tax revenue in Woodland Park and $1.2 million in Teller County over the next decade – more than 70% more than expected without adding the student housing tax.
Wommack announced last November at the opening that his department would seek city approval to construct a six-building development with 66 units and 242 beds. Full-time enrollment on campus last semester was 837 students, taking courses in Christian ministry training.
In recent years, the housing shortage in the area has also become a point of contention for members of the community who would rather not have a large-scale evangelical religious organization within their midst.
Wommack thwarts these attacks with data showing that he spent $99 million to build facilities on campus, such as classrooms, an auditorium, offices and a 1,100-space parking garage. It plans to spend an additional $10-12 million on construction each year through 2030, building dormitories for up to 1,200 students.
Andrew Wommack Ministries "is acting in good faith with Woodland Park officials and hopes to reach a resolution beneficial to both organizations," Quinn said of the tax dispute.
City leaders are open to a mutually agreeable deal, Lawson said, "The city is certainly open to hearing this and discussing it."
Staff are reviewing the application, Lawson said, and will issue recommendations to the city's Planning Commission. The commission will hear the organization's request no earlier than the end of April or May, Lawson said.
The candidacy must also be approved by Woodland Park City Council, which in last week's municipal elections retained its serving mayor and two incumbents and gained two new members who are not affiliated with Wommack's ministry, unlike some of the other candidates.
Lawson expects city council won't hear the proposal until June or July. Public comments will be accepted at the meetings, officials said.
Construction cannot begin until the request is resolved, Lawson said. If work were to start, it would fall under the 2012 expectation that new development would be subject to property tax.
Mark Sumner, who lived near Bible College for 14 years, remembers when the original deal was made.
"If they made a commitment, they have to stick to it," he said. "They use considerable services in the city, and they've always said that their students buy things in town like groceries, but the fact that the dorms are taxable shouldn't have any effect on the fact that they pay sales tax at Woodland Park."