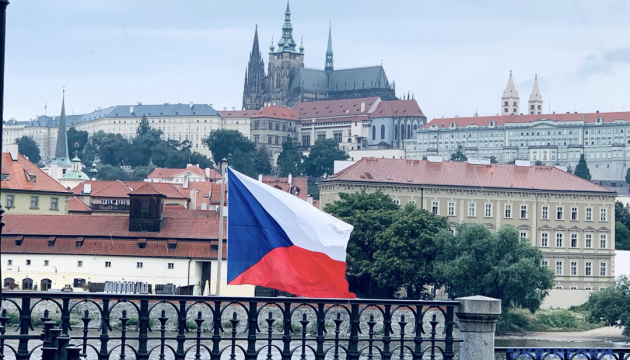 Czech Foreign Ministry summons Russian ambassador over diplomatic assets
The Czech Republic's Foreign Ministry summoned Russian Ambassador Oleksandr Zmeevsky on Tuesday to express concern over the use of diplomatic properties.
This was reported by Reuters with reference to the Czech Foreign Ministry, as seen by Ukrinform.
It should be noted that a task force recently set up by the Czech government to deal with real estate belonging to Russia has identified a number of sites which call into question whether they are indeed used for diplomatic purposes. .
At the same time, the Czech side did not specify the sites.
Read also: Czech Republic gives Ukraine attack helicopters
Diplomatic missions on the territory of a foreign state must comply not only with the Vienna Convention on Diplomatic Relations, but also with the rules and laws of the host country, Czech Foreign Minister Jan Lipavsky said.
According to the senior diplomat, Russia does not do this and does not respect the rule of law either.
Earlier it was reported that the town hall of the Prague-6 district of the Czech capital offered to use part of the empty premises of the Russian Embassy complex for the needs of Ukrainian refugees.
It is mainly a school that has not functioned since most Russian diplomats were expelled last year because of the Vrbetice affair (explosions in ammunition depots set up by the special services Russians). According to officials, the building could be used to educate Ukrainian children.