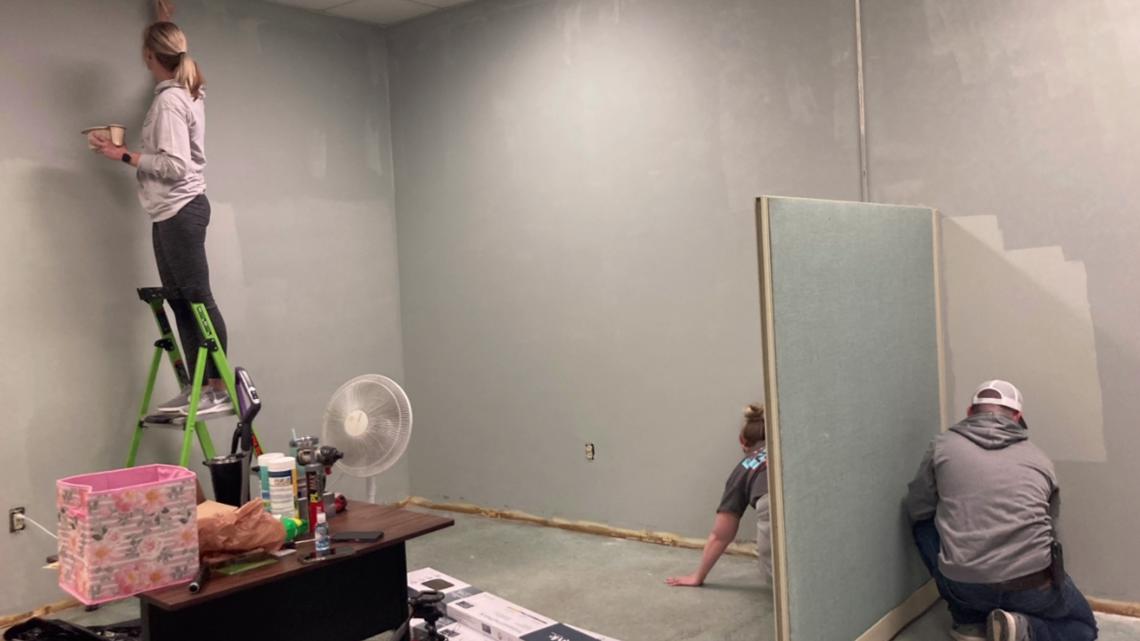 Love Mercy Ministry Creates Playroom at Richland County DSS
Love Mercy Ministry helps families feel more comfortable if they need to visit the Richland County DSS office.
RICHLAND COUNTY, SC – Love Mercy Ministry of Chapin Baptist Church hopes its playroom project at the office of the Richland County Department of Social Services will help families feel more comfortable.
"We contacted Richland County DSS, and in fact all the counties in the Midlands, and asked how we could serve them and what was the greatest need we could meet," said Love Mercy Ministry founder Becky Pressley. "We wanted to do something to make it a safe, beautiful, welcoming and hopeful place for them."
Pressley said the team has appealed for donations and volunteers to make their mission possible.
"The community and our church just exceeded our expectations and filled this entire Amazon wish list for over $5,000 worth of items," Pressley said. "We had a day of cleaning, painting, putting in new flooring, putting in new baseboards. Then we had a day where we put all the furniture together. Then we had a day of installation where we mounted TVs and put books on shelves and Legos in bins."
It's a place Pressley hopes to help the kids through a tough time, "a place to land, a room to pass the time and have things to do, maybe just distract them from what's going on in their lives during a little moment."
RELATED: New Online Portal Should Make Paperwork Process at South Carolina's DSS Easier
Connelly-Anne Ragley, director of communications for the South Carolina Department of Social Services, said, "This is really a godsend, and really a refresher for our building."
"It can truly be a welcoming and warm space for families to heal, where we can help strengthen our families and move toward our goal of reuniting and strengthening families in South Carolina," Ragley said.
RELATED: New Statewide Initiative Aims to Reduce Need for Foster Care in South Carolina