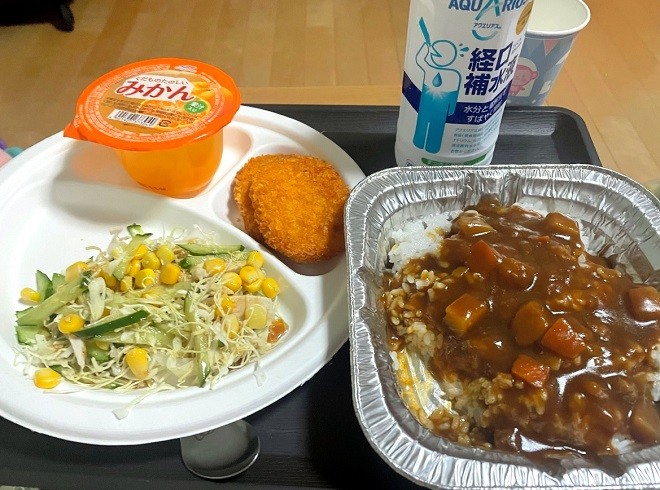 Protracted pandemic wreaking increasing mental havoc
Mental health issues among COVID-19 patients have apparently increased, particularly due to worry about infecting co-workers and loved ones and how others will view them.
Helpline operators say they have been inundated with calls from COVID-19 patients and uninfected people during the latest wave of infections and as the pandemic drags on.
A 45-year-old woman in Sapporo said her mental problems started while she was self-isolating at home after testing positive in January.
"The loneliness and anxiety broke me down mentally," she said.
Although she resumed her work as a life counselor for a nursing facility in Hokkaido's capital, she said a void still existed in her life.
She lives in a two-story house with her 55-year-old husband, 16-year-old daughter and 10-year-old son.
The woman also has a 19-year-old daughter who lives in a nearby town. After this girl visited the family home, she tested positive for the virus on January 11.
The mother's infection was confirmed on January 16 and she self-isolated in her upstairs bedroom. None of the other family members tested positive.
She was in tears when she told her boss over the phone that she had been infected. She said she felt guilty for inconveniencing her understaffed workplace, which has fewer than 10 employees, and also feared she had transmitted the virus among the nearly 20 elderly citizens who use the facility. .
Her symptoms were mild, including a runny nose and mild fever.
But his gloom increased in isolation. She feared infecting her family members and worried about how she would return to her workplace.
The woman returned to work after about two weeks.
"I have to work harder to make up for the time off I took," she says, she thinks today. "It takes time to return to your previous state of mind and reintegrate into society. That's what's so troubling about COVID-19.
HURT POSTS ON SOCIAL MEDIA
A 27-year-old company employee who lives in the Adachi district of Tokyo said she had been depressed reading social media posts while recovering from COVID-19.
After testing positive in January, she wanted to recover in a hotel to avoid household transmission. But there was no free place so she had to stay home.
She feared that she had infected her colleagues and transmitted the virus to her husband at home. The constant fears sometimes made her cry.
The woman took a casual look on social media in hopes of easing the feeling of helplessness. Some of the messages she read made things worse.
"If you get COVID now, you'll probably only have mild symptoms," she quoted a poster.
"COVID is no longer just a common cold," said another.
She said such bold comments about people like her not only angered her, but added to her physical and mental exhaustion.
She returned to work on January 26 but is still afraid of the stares of her colleagues every time she coughs, a symptom that persists. She is also increasingly concerned about possible lingering sequelae.
"You are so mentally tired during your recovery and even afterwards," the woman said. "COVID should simply not be taken lightly, as if it were a cold."
FLOODED HELP LINES
A mental health COVID-19 hotline run by the Japan Society of Board Certified Clinical Psychologists based in Tokyo's Bunkyo district received 135 requests for counseling in January, and staff could not handle all of the calls.
Some callers said they feared the infection would elicit cold looks from acquaintances, company officials said. Others feared causing problems at their workplace if they were infected.
"(Watching) the unfounded online criticism of infected people only amplifies your unease," a helpline official said. "More attention should be paid to discussions with people you can trust, such as your family members and family doctors.
The Minato Public Health Center in Tokyo's Minato Ward also operates a mental health hotline dedicated to COVID-19 issues.
In January, he received more than three times the number of advice requests he had received in December.
Center officials said they have visited corporate offices, senior living facilities and other establishments to instruct on infection control measures.
They said they found that some of these establishments do not allow infected employees to return to work immediately after completing their recovery periods set by doctors and local authorities.
"Companies and other establishments have a responsibility to eliminate lingering biases and foster an environment that allows infected employees to return to work without being nervous once they have recovered," said Hirofumi Ninomiya, head of the division. of health promotion at the public health centre.
"It is essential that these establishments organize training sessions and use other means to repeatedly share accurate knowledge among their workers," he said.