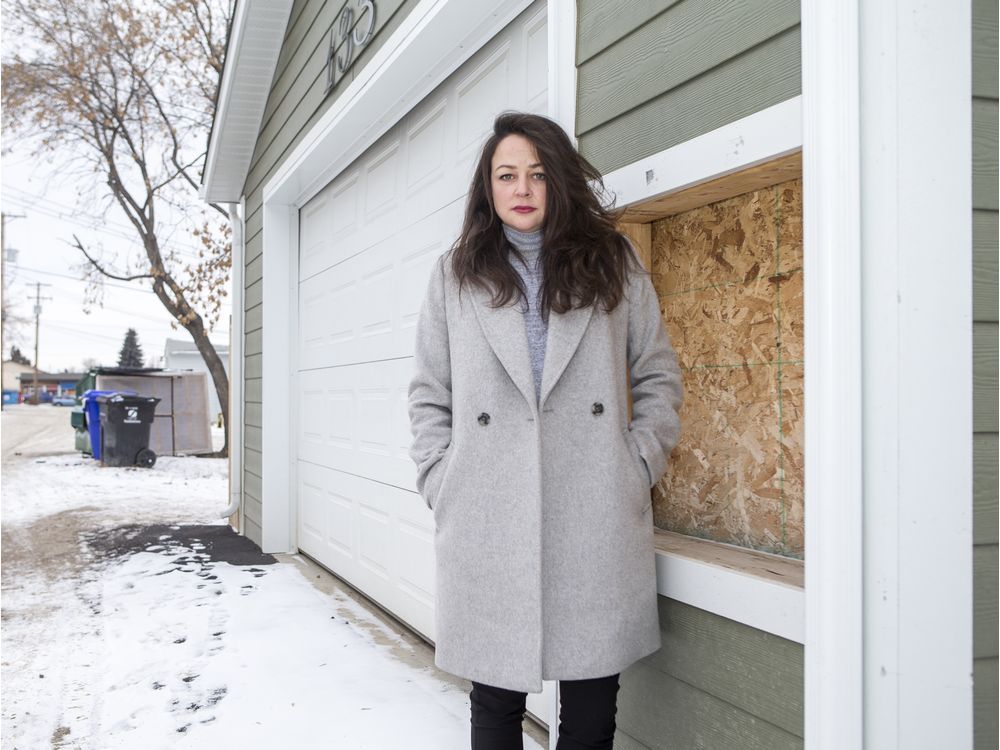 Saskatchewan infant apprehensions plummet after birth scares end
"I think the ministry has changed the way it operates…the focus now is on 'how can we stop these apprehensions from happening? ""
Content of the article
Fewer babies were taken into government care in the first year after Saskatchewan ended the controversial practice of issuing 'birth alerts'.
The province apprehended 79 infants last year, down about 20% from the previous year.
Birth alerts were previously issued in hospitals when children were born to parents with a history of drug abuse, poverty or other factors. Indigenous organizations have long considered this practice to be discriminatory and has contributed to their overrepresentation in the child welfare system.
The Department of Social Services and nonprofits were hesitant to attribute the decline solely to the end of birth alerts, but said they believed the end of the system opened the door to more collaborative preventative approaches to help at-risk mothers to maintain safe custody of their children.
"Do I think it's participated? Yes. Do I think that's the only reason? No," said Sanctum Care Group executive director Katelyn Roberts.
"I think the ministry has changed the way it operates and the focus is now on 'how can we stop these apprehensions from happening?' "
Advertising
This ad has not loaded yet, but your article continues below.
Content of the article
Social Services Minister Lori Carr ended the provincial practice of issuing birth alerts in February 2021. Results of internal consultations show families have urged the government to 'not prejudge women through of the birth alert process, but to focus on supporting her when possible to have the baby stay safe with the mother.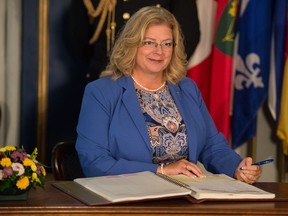 Birth alerts did not automatically mean children were cared for.
Janice Colquhoun, the department's executive director of Indigenous services, said she believes the drop in apprehensions reflects strong partnerships with organizations like Sanctum that work to support mothers.
"I can't stress enough, this is absolutely the last resort to take a child in, to apprehend a child, to separate them from the family," Colquhoun said.
Arrests are often the result of a range of factors that put a child at risk, including domestic violence, mental health issues or substance use, she said.
"It is safe to say that (drug use) would be the main destabilizing factor for the family unit."
The Departments of Social Services and Health have funded a prenatal outreach program run by Sanctum in Saskatoon that Roberts says will expand to Regina and Prince Albert this year.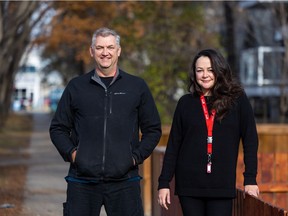 Sanctum operates a prenatal home in Saskatoon that Roberts says has shown staggering results for HIV-positive and at-risk mothers. Of the 87 women who participated in the program, 97% retained custody of their children or were able to place the child with the extended family.
Advertising
This ad has not loaded yet, but your article continues below.
Content of the article
Even more remarkable, the women who completed the program were able to regain custody of another 57 children in the foster care system.
"If we integrate these things, we can actually keep mothers and babies together," Roberts said.
The 10-bed home typically has a waiting list of 15 to 30 mothers, she noted, adding that the success of the program shows it should be funded to expand.
"We will be getting calls from the emergency room for women who are homeless, seven months pregnant and have nowhere to go," she said.
"Until we have no apprehensions, this program must be extended."
Central Urban Métis Federation Inc. President Shirley Isbister said holistic support systems for new moms are essential.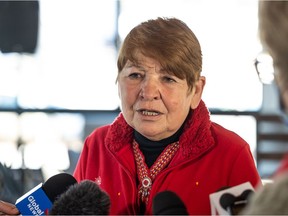 "I think what our community needs is a better understanding of what a lot of these mothers are going through. If you haven't been through it yourself, you really don't know the difficulties," she said.
Her organization once proposed to convert an apartment building into an assisted living facility for mothers who use meth in hopes that they could eventually be reunited with their children. Isbister said the Department of Health did not fund the project, which she said would have cost $1 million in the first year.
She said child safety is the top priority, but she believes more investment in upstream interventions will be worth the cost.
"Having kids at home in foster care and living with their parents – that's priceless to me," Isbister said.
[email protected]
twitter.com/zakvescera
Sanctum gets financial boost for high-risk pregnant women

Families told ministry to move from child apprehension to prevention: documents
News seems to be flying towards us faster all the time. From COVID-19 updates to politics and crime and everything in between, it can be hard to keep up. With that in mind, the Saskatoon StarPhoenix has created an Afternoon Headlines newsletter that can be delivered to your inbox daily to ensure you are up to date with the day's most vital news. Click here to subscribe.