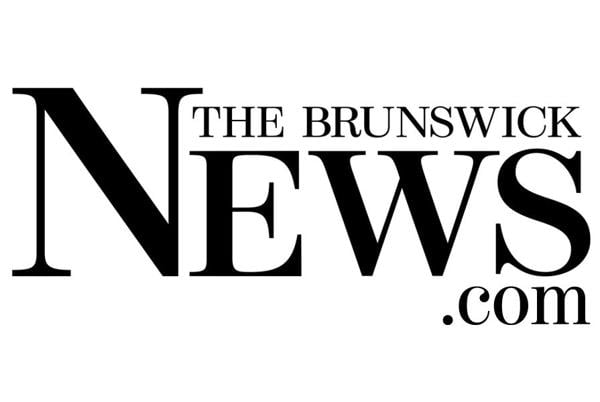 St. Marys United Methodist Church Foundation Awards Grants | Local News
Editor's note: Due to a clerical error, the incorrect list of grant recipients for the St. Marys United Methodist Foundation was recently released. The corrected list is shown below.
The St. Marys United Methodist Church Foundation Inc. Board of Trustees recently announced that it will award approximately $620,600 in grants during the Spring 2022 grant cycle.
Grants will be distributed to the following non-profit organizations:
• Brunswick of Georgia Chapter of The Links Inc. (brunswickgalinks.org): A $5,000 grant to provide operational support to the Links International Foreign Affairs and Business Empowerment Youth Program (LIFE). The Brunswick Georgia Chapter of Links Inc. is an organization of African American women who provide charitable services to disadvantaged people in the Brunswick community. LIFE is designed to encourage 11th and 12th graders, especially African American students, to consider careers in business, nursing, and international business.
• Camden House/Camden Community Crisis Center (www.camdenhousega.org): A $60,000 Partial Challenge Grant to Camden House/Camden Community Crisis Center to fund general operations, rebranding and marketing, and the Pathways Collaboration by serving as matching funds for federal funding grants and ensuring operational stability while Camden House conducts extensive resilience planning resource development.
• CASA Glynn, Inc. (www.casaglynn.org): A $27,000 grant to CASA Glynn, Inc. to fund direct program expenses for Camden and Glynn counties. CASA Glynn provides advocacy services for abused and neglected children in Glynn and Camden County who are at risk and in foster care.
• FaithWorks (www.faithworksministry.org): A partial challenge grant totaling $60,000 to FaithWorks to help build a more sustainable and diverse base of support for community ministries in Glynn and Camden counties.
• Meeting place (www.thegp.org): A Partial Challenge Grant totaling $200,000 to support the fundraising campaign to build "GATHER", a new Gathering Place campus in Brunswick. After years of renting space at various locations, The Gathering Place strategically decided to invest in a permanent location to serve as a hub for their ministry.
• Golden Isles Fellowship of Christian Athletes (www.goldenislesfca.org): A $20,000 grant to Golden Isles FCA as part of the first year of a three-year partnership, to fund a new position. The FCA is a non-profit, interfaith organization that promotes positive Christian principles among athletes around the world.
• HOPE 1312 Collective (www.hope1312co.org): A $50,000 Challenge Grant to provide general operational support to the HOPE 1312 Collective located in Glynn County and also expanding into Camden County. Hope 1312 Collective is based on Proverbs 13:12, which states that hope delayed sickens the heart, but a wish granted is a tree of life.
• Hospice des Iles d'Or (www.hospice.me): A $50,000 challenge grant to provide funding to cover unpaid days. These funds will support 250 days of residential services in their hospice for patients who cannot afford the cost of room and board in residence.
• Newpoint Partnership, Inc. (http://newpointpartnership.org): A partial challenge grant of $36,000 to cover operating expenses for a program supporting the ministry with recently released offenders. Newpoint Partnership was formed to provide a convenient, efficient, and effective way to support and equip Christian brethren who are released from Georgia state prisons while building the church through the inclusion of Christian brethren who wish participate in the Christian ministry.
• Skylark Clinic Inc. (www.helloskylark.com): A challenge grant of $64,600 to fund a new staff position and for sexual risk avoidance program expenses. Skylark is a Christ-centered ministry dedicated to the sanctity of human life and sexual purity that provides services to Southeast Georgia, including Camden, Glynn, Brantley, and Charlton counties. Skylark has a unique Christian mission, vision, purpose and value system.
• STAR Foundation (www.starfoundation.org): A $30,000 Partial Challenge Grant to the Brunswick STAR Foundation to support general operating expenses and expansion of Camden County. The target population includes unemployed, underemployed, non-college educated men and women (most of whom are single mothers) in Glynn, Camden and McIntosh counties.
Organizations of the South Georgia Annual Conference of The United Methodist Church that have received funding:
• Wesley Foundation at Mercer University (www.wesleyofmacon.org): An $18,000 grant to the Wesley Foundation of Mercer University to expand the College Campus Missionary Program that empowers recent college graduates to disciple, invest, serve, and mentor undergraduates cycle as recent graduates discern and prepare for the next steps in their education, ministry, and/or careers.
Additional information about St. Marys United Methodist Church Foundation, Inc. is available online at www.smumcfoundation.org or by calling 912-510-9350.