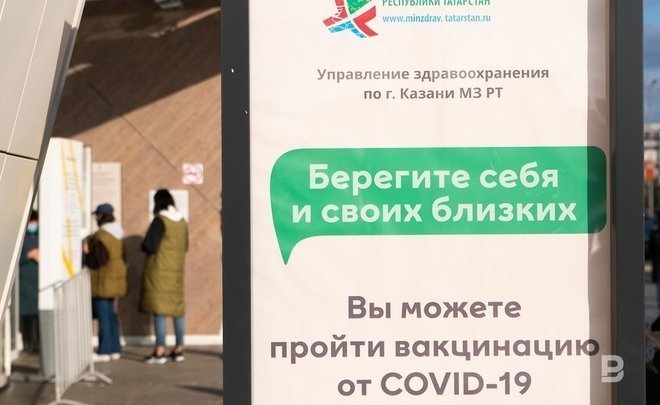 Tatarstan Health Ministry discusses omicron and local QR rules – RealnoeVremya.com
Breastfeeding mothers have been advised not to worry about their babies, people who have recovered from the disease have been instructed not to have antibody tests.
On December 1, authorities in Tatarstan raised concerns over the emergence of the new omicron variant, which allegedly successfully resists vaccines. While Tatarstan's Deputy Health Minister and Head of Kazan Health Care Bureau Vladimir Zhavoronkov did not rule out the coronavirus becoming a type of acute viral respiratory infection, which will stay with us forever , and everyone will somehow have to live with that. In an interview with Tatarstan's Deputy Prime Minister Leyla Fazleyeva, he explained the difference between Republican and Federal QR codes and why the former could not be obtained through state services and it was unnecessary for people recovering from the disease know how much antibodies are in the body.
"We are at a very serious crossroads like the whole world"
Commenting on the news regarding the omicron variant, Tatarstan's Deputy Prime Minister Leyla Fazleyeva admitted that everyone "is already very tired" of such a situation with the pandemic:
"Of course, such messages only darken the mood for New Years Eve, and again we are very seriously worried mentally due to the emergence of new variants," she admitted.
According to her, as the pandemic was only just beginning in March 2020, during an interview, the Deputy Minister of Health of Tatarstan and head of the Kazan Office of Health Care, Vladimir Zhavoronkov, "predicted" that the coronavirus would not end quickly. While the Ministry of Health, as Fazleyeva noted, "mapped out a fairly long course" from the start.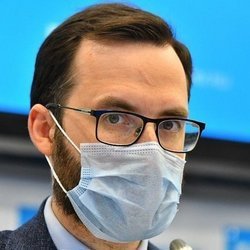 Nevertheless, Zhavoronkov said, vaccination will play an important role in protecting society so far. Perhaps services working with post-COVID-19 complications will emerge as a result. This is why representatives of the Ministry of Health are trying to persuade the people of Tatarstan to be vaccinated, before seeing such consequences, let alone deaths.
"Vaccination today is the only way to reduce the likelihood of getting sick and, therefore, long-term post-COVID-19 complications while the coronavirus will exist with us," the official said confidently.
What is the Difference Between Republican and Federal QR Codes Today
At the same time, says Leyla Fazleyeva, the government understands that there is resistance to mandatory QR codes in public transport. Of course, they will not be canceled yet. However, today there are two ways to get them.
The first and most obvious way is the state service website where a full federal vaccination certificate valid throughout Russia is issued. The second is a Republican QR code that residents of Tatarstan who only received the first vaccine but have not been able to use public transport to get to work since November 22 now need.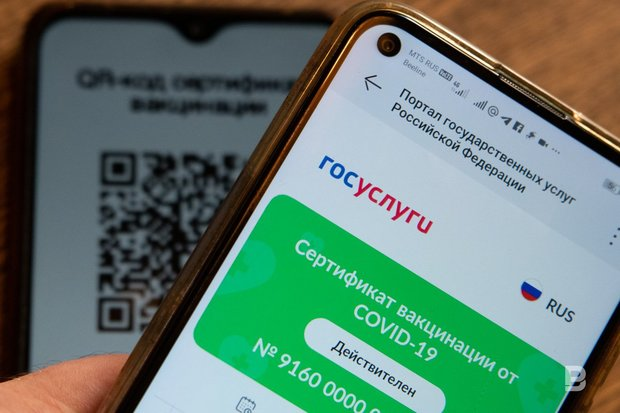 The specifics of obtaining a Republican code, noted Zhavoronkov, is that it is issued only in polyclinics in the place of residence. It does not make sense to get them for those who have been fully vaccinated, they should receive a federal certificate with a Russian QR code.
"There was no such order before, but we consider the popular opinion, the petitions that we receive," admitted Tatarstan's deputy health minister. "And a Republican QR code system was created in no time. And those who received the first dose can get a corresponding certificate [at the polyclinic]. "
The validity period of the QR code is 24 days due to the delay in issuing the certificate on state services
So, today, the citizens of Tatarstan are divided into those who present a certificate of vaccination from the state services (who were fully immunized and received a federal code) and those who present a paper certificate regarding the first vaccine. . However, Republican authorities warn that this certificate can only be obtained at polyclinics. Mobile vaccination sites – in shopping malls and other public places – can only issue a certificate to get a QR code at the polyclinic. The period of validity of such a republican certificate is 24 days after the first day of vaccination. Since immunity does not begin to form until after the first jab, authorities in Tatarstan allow 21 days, a time limit is given to receive the first dose and three more days.
"We give three days, a sort of delay, to receive a full vaccination certificate from the state services. It is no secret that messages about a delay in information on vaccination appear from time to time, "admitted Vladimir Zhavoronkov.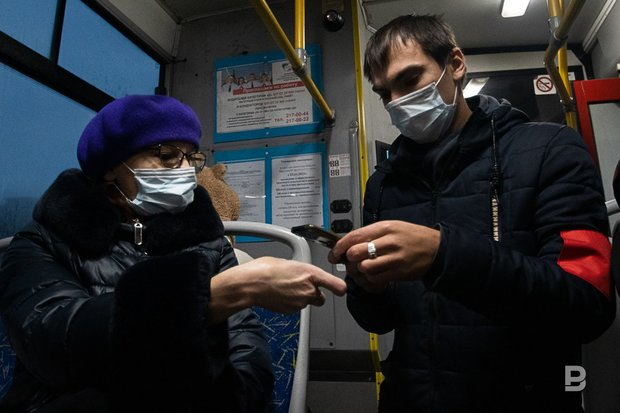 He reminded the audience that the validity period of federal certificates for full vaccination is one year. The validity period of certificates for people cured of the coronavirus is the same (Editor's note: it was previously issued for six months, later, the duration was extended). Zhavoronkov assured citizens that the Ministry of Health is trying to speak not only as officials, but also to help residents of Tatarstan who have not yet received it for some reason to obtain a certificate.
According to Leyla Fazleyeva, there is another problem with receiving QR codes for people who have contraindications that do not allow getting vaccinated. Tatarstan's health ministry admits the problem is difficult.
"Yes, there are clear contraindications. But when we carefully considered the problem, we realized that the cases could not be standardized. Commissions of doctors have been set up in each polyclinic as a "court of justice". It is up to them to decide whether there is a reason for medical exemption or not. The therapist issues a Republican medical dispensation, but a committee decides on its issue, it also determines the period of validity of such a medical dispensation, "explained Vladimir Zhavoronkov (previously, a medical dispensation was scheduled for six months).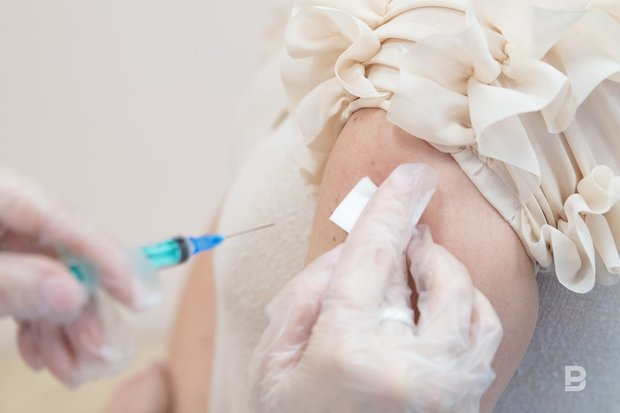 "Personally, I did not do an antibody test even once during this period"
Aside from travelers, tourists, foreign workers, scorching issues are affecting breastfeeding months, some of whom would like to have medical exemption for fear of their babies. This will no longer be done: in October 2021, breastfeeding was excluded from the list of contraindications, while the WHO recommended that breastfeeding mothers be vaccinated as early as July. Zhavoronkov even noted that babies in such cases not only will not be at risk, but can even be protected against the coronavirus thanks to a vaccine with which mothers have been vaccinated. The Department of Health does not recommend counting antibodies after recovering from the coronavirus. There are still a lot of questions here – there are different tests and diagnoses.
"There are a lot of unknowns. We have a number of producers of amazing antibody tests. The problem is, manufacturers have different standards. So our citizens will check their antibodies by doing a test and have 20, while some time later, by doing another test, they will see 300. It looks like the number of antibodies has increased. This is absolutely wrong. Personally, I did not do an antibody test even once during this period (Editor's note: Zhavoronkov fell ill in August 2020). I think that can only make me doubt, "said the official.
At the end of the event, Leyla Fazleyeva assured that the introduction of QR codes and vaccination already had the necessary effect on the health system, which the authorities see: in number of admissions to hospitals, in number of occupied beds, in number of deaths, number of severe cases of COVID-19.
Sergei Afanassiev
Tatarstan